Highlights of our January Meeting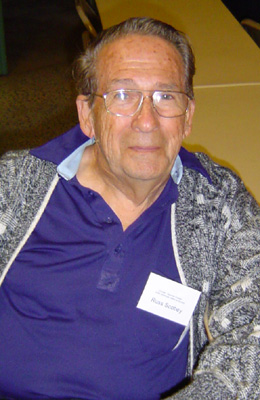 Russ Scobey who is one of the top hybridizers in the Conrad-Sunrise Chapter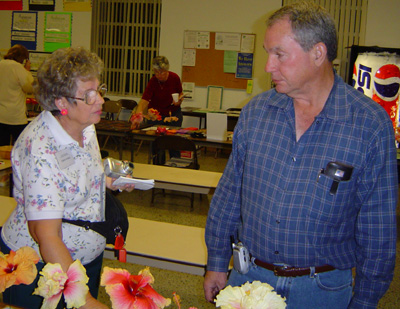 Elaine Scobey along with Carlos Reynolds two more great hybridizers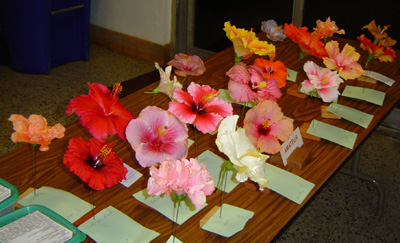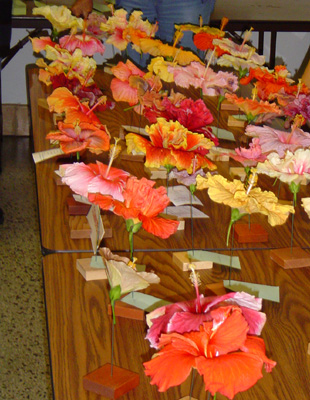 Some of the many hybrids that were show at our January meeting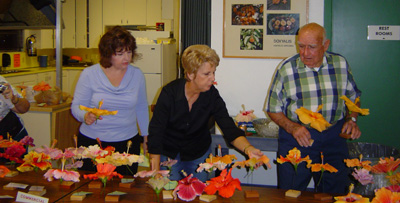 Dawn Conrad-Shew along with her parent, Jo and Pete Conrad setting up many of their blooms for the chapter Mini Show.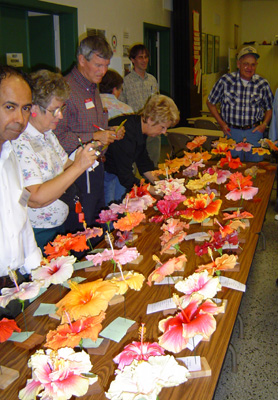 Everyone gets to vote on their favorites
The winning blooms of the January mini show.
Amateur: Debbie Furtak with "Lady in Red" (5 1/2")
Collector: Bernard Pages with "Dragon's Breath" (7 1/2")
Open Collector: Nola & Carlos Reynolds with "Silver Memories" (7")
Commercial: Elaine & Russ Scobey with "Dancing Fire" (8 1/2")
Please come and visit our next meeting and enter your own blooms.